Scenes from "Gumbo Life"...a scrapbook...
My editor early on decided she didn't want photos for the book but I took along my trusty Sony DSLR anyway. For one thing, digital photography is a wonderful aid in helping to recall scenes, people, what they looked like and what they wore...and I also took pictures of most the gumbos I ate and all the gumbos I saw being cooked...Here are some scenes from my journeys through the Gumbo Belt....
All images copyright Ken Wells 2019
Some people in the book...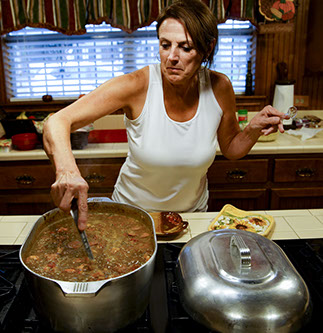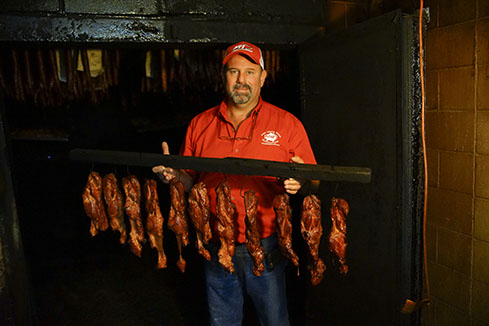 My sister-in-law, April White Wells, stirring up a big pot of her rouxless chicken-and-sausage gumbo in Houma, La. She uses huge amounts of caramelized onions to achieve a dark-roux effect. Fall, 2016.In the Gumbo Belt, which hands down has the best regional cooking in the country, the best food is often found at 'mom & pop places. I dropped in on T-Boy Bersas, (above) owner of T-Boy's Slaughterhouse in Ville Platte. That's him with some tasso (smoked pork shoulder) that often finds its way into gumbo--perhaps the most beautiful rack of meat you'll ever see. His boudin is also to die for. Below: Glenda Broussard of Glenda's Creole Kitchen in Breaux Bridge is typical of the many self-taught home chefs whose creations are so good that friends urge them to open a restaurant. Her gumbos isn't just tasty--it's beautiful.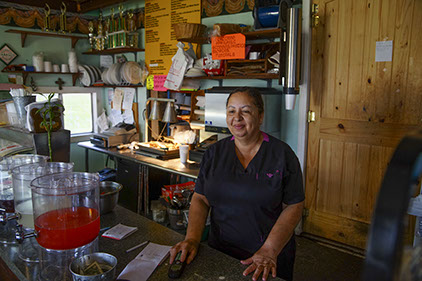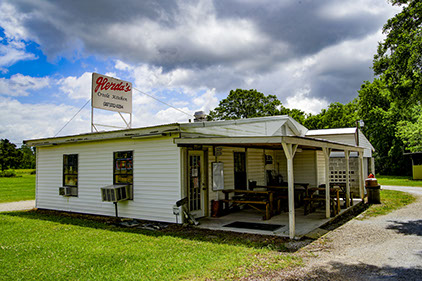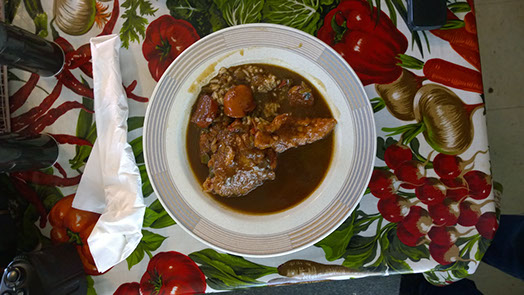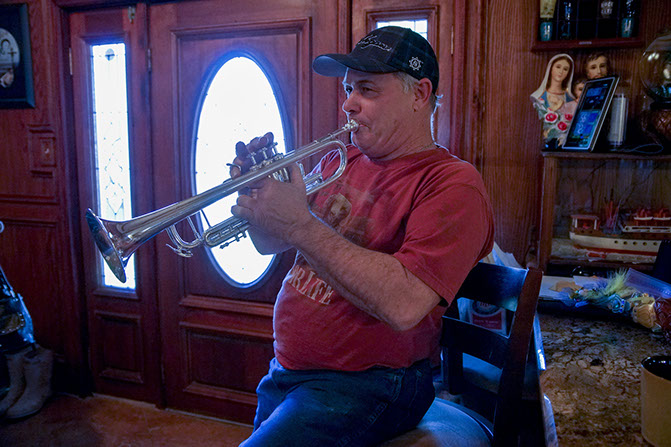 Above, my good friend Capt. Ricky Robin, skipper of the Li'l Rick shrimp trawler out of Yscloskey, La., in St. Bernard Parish east of New Orleans. Ricky comes from Spanish-Cajun roots and his people have been suppliers oysters, shrimp and crabs to the New Orleans seafood gumbo market for more than 200 years. Ricky rode out Hurricane Katrina on his beloved shrimp boat and helped to save hundreds of people from the storm's vicious floods. Among those he took in was Matine Verdin, who was 90 years old at the time she was washed out of her home after levees collapsed. I dropped in on Matine and her grandaughter, Monique Verdin, a coastal activist, in the fall of 2016 during the reporting of "Gumbo Life." Matine recalled how her French Indian clan had been making roux-based gumbos for as long as she could remember. Matine--one of the most beautiful souls I have ever met--has since passed away at the age of 101.