Narrative non-fiction... Anthologies...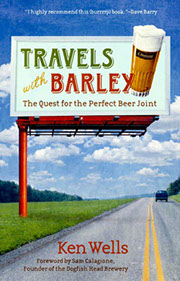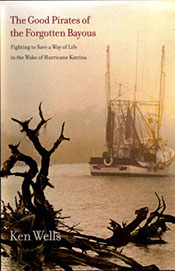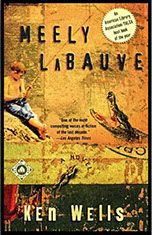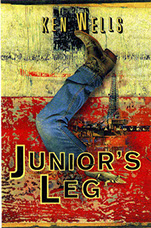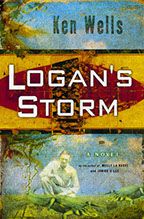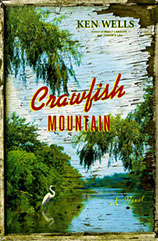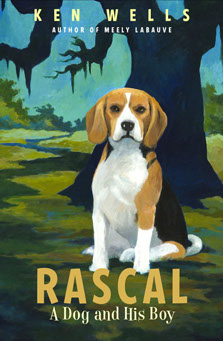 Ken's sixth novel, Swamped!, a fast-paced young-adult survival story set in Louisiana's Great Atchafalaya Swamp, from Virginia-based Koehler Books. Ken has taken on a writing partner, his bright, talented and telegenic niece, Hillary Wells, to help with the dialogue and other writing chores. Click here for a summary of the novel and watch this space for updates.
Bayoubro.com/the Ken Wells website. . .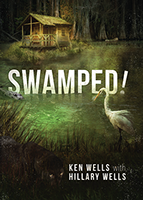 More praise for Swamped!
"No surprise for a Wells novel, Swamped! is propelled by crisp, evocative writing, a delicious sense of place, and a tale that will keep you reading and break your hearts, in a good way. Read it now." —Bryan Gruley, award-winning author of the Starvation Lake Trilogy
"An immersive, atmospheric ballad of the Great Atchafalaya, Swamped! is a mesmerizing tale of love and survival set in the most hazardous of stews—a story that deftly whispers the mysterious beauty in which nature gives and takes away. I happily drowned in this novel."—J. C. Sasser, author of Gradle Bird
"A great and hugely entertaining novel about relentless challenges facing a couple of very different teenagers thrown together in one of the most dangerous and isolated areas of North America...A good tale told by really good storytellers."--Gary Lavergne , author of A Sniper in the Tower


Praise for Ken Wells' previous literary efforts...
"Wells is the Cajun Carl Hiaasen"--Tom Wolfe
"No writer brings Louisiana's wondrous bayou country to life more vividly, or with more affection, than Ken Wells..." --Carl Hiaasen
"One of the most compelling voices in fiction of the last decade..."--The Los Angeles Times
"An adventure storyteller "of the first order..."--The Atlanta Constituion
"In the tradition of Tom Wolfe, Wells writes energetic satire...." —William J. Cobb
The Dallas Morning News
Journalist/novelist, photographer, musician, song writer, gumbo chef; proud native of the Louisiana bayous and citizen of the world; fisherman, adventurer and finalist for the Pulitzer Prize...
New! Now available nationwide...
"A mesmerizing tale of love and survival..."
--J.C. Sasser
"Ken Wells and his niece Hillary Wells have created a vivid world of love and danger in SWAMPED! His Meely LaBauve trilogy confirms Mr. Wells to be a master of page-turning excitement, but what sets this book apart is Ken and Hillary's extensive knowledge and obvious love of the unique bayou setting. Every scene makes you feel the heat from all directions. Swamped! is a true original!"
--Terrell Tannen, screen writer and author of "When Blood Is Gone: A Memoir of Time, Place and Family."
New! Hear Ken's interview with Tim Link on Pet Life Radio...a podcast listened to by millions!
Click here.
Chanky-Chank Music!
The new groundbreaking album from Ken and his talented musical brother, Pershing Wells, and featuring two of Cajun music's greatest fiddlers, Michael Doucet & Waylon Thibodeaux recording together for the first time ever!
Available for streaming and downloading at Amazon Music, Apple Music, Spotify and other digital-music sites.
Sing along: lyrics here!