My Maine...
A few years back we were fortunate enough to be able to buy a sweet lakeside log cabin on Little Tunk Pond near Sullivan, Me., about 45 minutes up the coast and inland from Acadia National Park. We sit in a small compound of a half dozen cabins more or less surrounded by 18,000 acres of forever wild Maine preserve land. This means our views across the pond to Schoodic and Black Mountains will never change save for the changes of the seasons. And literally next door is Big Tunk Lake, an eight-mile-long, spring-fed wonder created by glaciers, roamed by loons, eagles, osprey and otters and with water so clear you can snorkel it. And there are fewer than 20 cabins tucked into the wild evergreen and granite shoreline, giving it the feel of a place you'd expect to find in wildest Alaska. It's kayak and canoe heaven, a photographer's marvel, a place on many days of indescribable serenity. Here are a few images which explain why we return summer after summer.-- KW
All images copyright Ken Wells 2017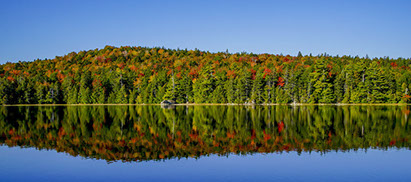 Mirrored day on Little Tunk Pond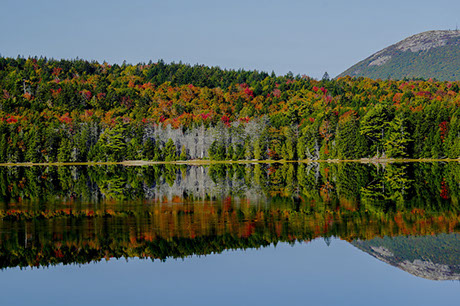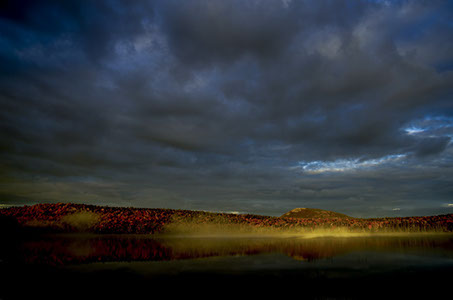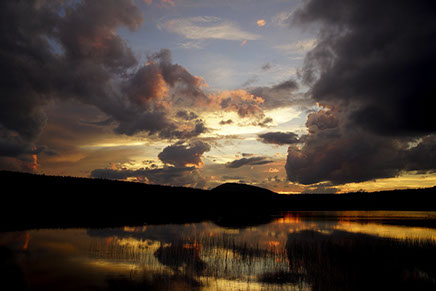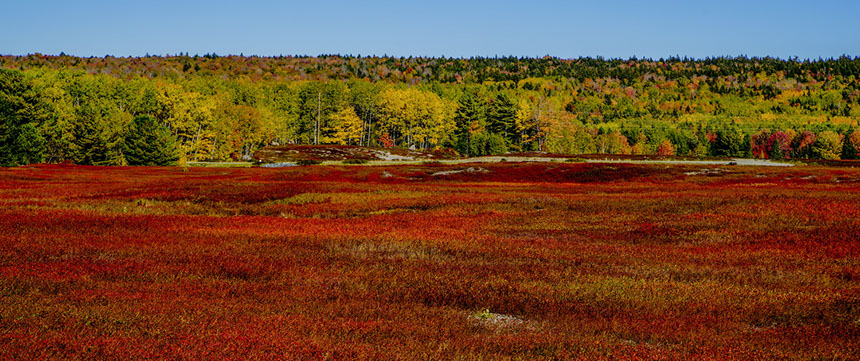 Blueberry fields at the top of our road...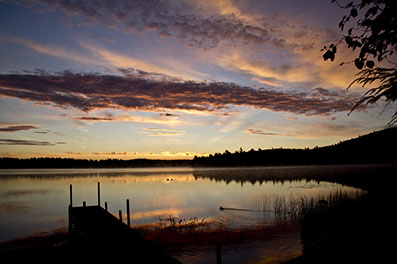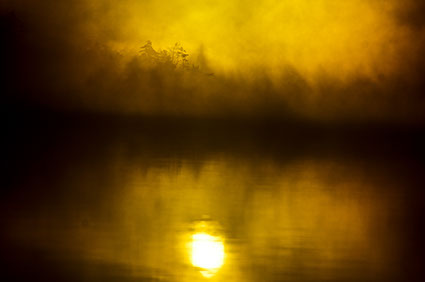 Sunrise on the dock on Big Tunk Lake...
Sun through morning fog on Big Tunk...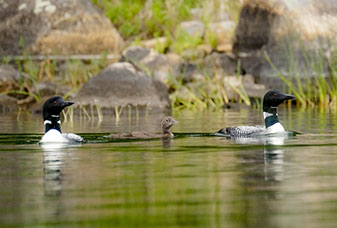 Loon family, Big Tunk Lake.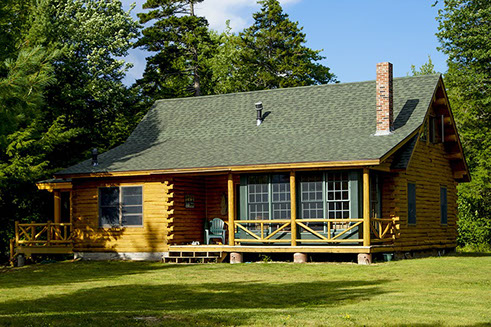 Adirondack chairs on the lakefront...